No Deposit Bonus Offers and Game Restrictions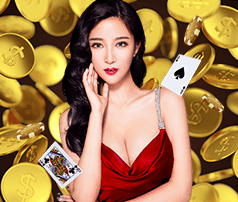 If you are new to the world of online casinos, then you may have a few questions. For a lot of newbies, the first thing they want to be explained is no deposit bonuses. People have a hard time believing that you could truly get something for nothing.
What is a No Deposit Bonus?
Many online betting houses offer a welcome offer to those that make new accounts or make their first deposit into an account. These promotional offers usually give users $5 or $10 to gamble with, and they don't even have to deposit any money into their gaming accounts, hence the name. Many online casinos use these gifts as a marketing plan or a way to get new users on their sites.
Many people worry that the promos may be a scan or are just too good to be true. However, they are no different than a B1G1 promotion at a big box retailer.
Types of No Deposit Bonuses
In most cases, the promotional offers offered by gambling sites fall into one of two categories: New player or loyal player bonus. These terms are pretty self-explanatory. A new player will simply need to sign up for a new gaming account and download any related casino software to claim the promo. On the other hand, the loyal player may be offered a variety of promotions, and there will be specific terms and conditions that apply in most cases.
Understanding Wagering requirements
In general, a gaming site will want or require the player to make a specific amount of wagers before he or she is allowed to cash out. This requirement is perfectly understandable! Without them, a player could simply sign up for the account, and then he or she could withdraw the no deposit promo without ever playing a single game. The wagering requirements ensure that the online casino isn't being drained of funds by crafty people signing up with no intention to ever make a single bet.
Restricted Games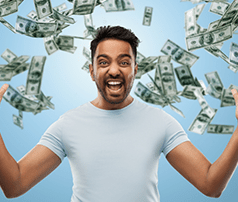 Now that you understand the need for wagering requirements, you should also understand that there will be restricted games as well. The betting house may stipulate that wagering with particular games, like blackjack, will not count towards the required amount. Some sites may even require that all of the required wagering must be done by playing slot machines (or one in partcular). It is important to read all the stipulations so that you aren't disappointed when you aren't eligible to cash out as expected.
Yeah...But Can You Actually Win Any Money?
The short answer is yes! Of course, you can win money. The promotional gift is just to get you in the door. It isn't a trick that the casino is trying to pull. If you are interested in playing a few online games, finding a betting house that offers a no deposit bonus is a great way to get started. Click here for more info.